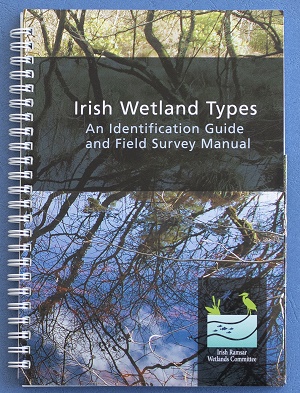 Feedback please…
Don't forget – you can download a PDF version of the Wetland Guide to Habitat Types here. We are very keen to have your feedback – please let us know through our contacts page.
IRWC visits Pollardstown Fen
Last Friday, IRWC visited Pollardtown Fen located near Newbridge in County Kildare. Pollardstown  is perhaps the biggest fen in Ireland, and a real mosaic of plant communities fed by dozens of calcareous springs. The site is well used by the public, facilitated by a boardwalk circuit through the southern part of the site. There were significant challenges several years back associated with managing the flooding at the site during the construction of the Kildare Bypass. The fen habitat is best managed through grazing, and currently there are associated difficulties relating to finding suitable stock for grazing a 'wet' site, combined with the management of stock in a heavily-visited public amenity area.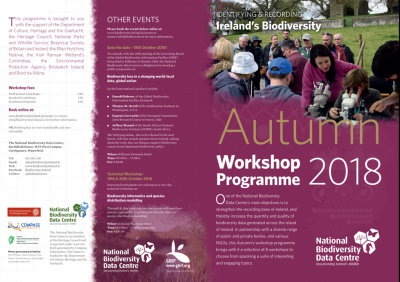 Putting the Wetland Guide into Practice
IRWC teams up with the National Biodiversity Data Centre and Faith Wilson to deliver a practical workshop on 25th September 2018 at the Cabragh Wetlands Centre on how to use this new wetland guide. For more details about this workshop and how you can book please download the Autumn Workshop Programme here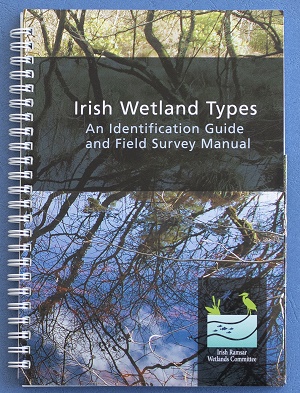 IRWC Launch New Wetlands Guide
The Committee are delighted to announce the launch of our very own wetland guide for Ireland. The guide is illustrated with lots of high-quality images and is designed to be brought into the field. It provides a step by step approach on identifying any wetland in Ireland. A PDF version is available here.
» Wednesday 1st May Action for Biodiversity & East Border Region are holding a One-day Conference entiled "Working Together for Biodiversity", in the Crowne Plaza Hotel, Dundalk.